Why We Love Websites on HubSpot COS (And You Should, Too!)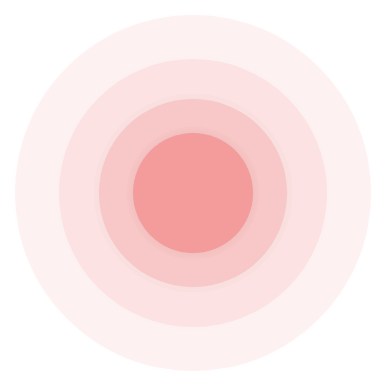 Statistically 74% of customers become frustrated when the displayed content has nothing to do with their interests!1 What's more, most of the marketers are aware of the fact that personalization drastically improves conversion rates and yet, only 20% of them manage to fully customize marketing messages. How is that possible? To make your content truly relevant to consumers' needs, you need to connect all the big data with your entire marketing strategy. Unfortunately, that's also one of the hardest parts about online marketing. An in-depth insight into prospects' behavior requires an advanced system able to track and handle every online interaction with your brand. However, as new features are added, marketing software becomes more and more complicated to use. And that is precisely where HubSpot COS (Content Optimization System) comes in.

√ Smart content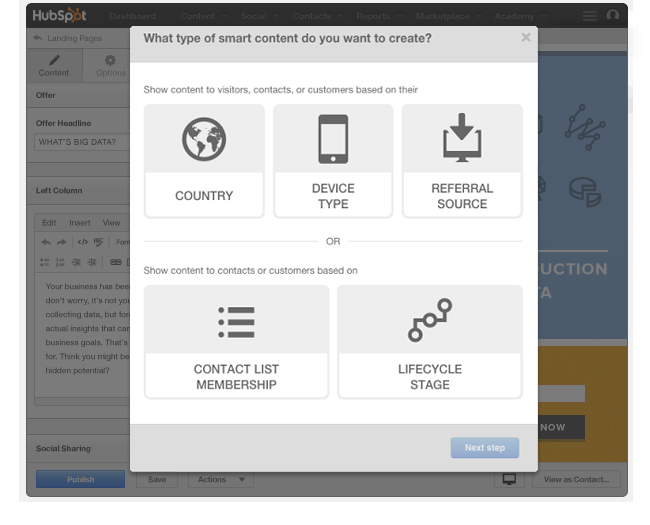 HubSpot offers a whole new level of personalization. It allows its users to customize the content according to prospects' particular needs, based on previously gathered data. So, if you offer, let's say bicycle sales and repair, HubSpot COS will deliver different types of content to a visitor interested in mountain bikes than to a user looking for bike maintenance services. Even if a prospect is visiting your site for the first time, the content he sees is somewhat personalized according to location, referral source or device type.
What's more, based on lifecycle stage, interests, demographics, etc., the system is able to match CTAs with different buyer personas. It means that each visitor will see only those CTAs that are tailored to its particular needs (and thus, he is most likely to click on).
√ All-in-one solution
The next awesome thing one notices about HubSpot COS is its versatility, which makes every marketer's life way easier. It provides tools to create and manage content, CTAs, mobile-optimized websites, blog, run social media campaigns and analyze data, just to name a few. All this is possible with just one login. One platform, which integrates all tiny pieces of marketing puzzle, means more accurate data, more precise, far-reaching analysis, smarter, fully-personalized content and of course, great saving of time. This holistic approach is precisely at the heart of what makes HubSpot COS an ultra-modern marketing solution.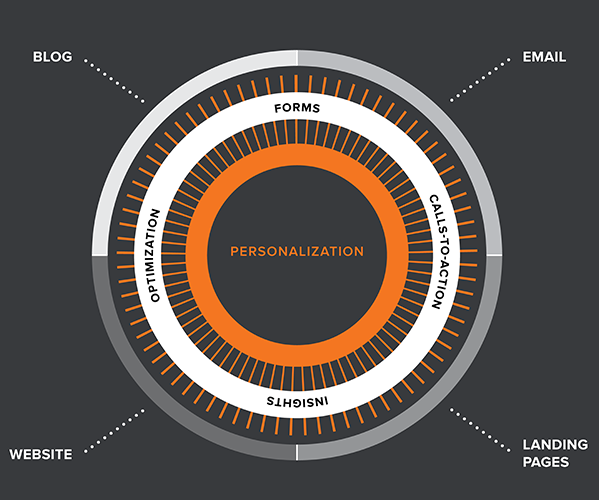 Source: HubSpot
√ Usable non-techies
Ok, as we specialize in web development, for us this feature may not be the most important one, but for non-techie marketers, the ability to add and update content in-house, at any time they want is essential. Thanks to its intuitive layout, drag and drop system and built-in plugins, HubSpot COS is just a super user-friendly system. It's a ready out-of-the-box solution, meaning you don't have to install any additional plugins, but in case you do have some problems, you can always count on free support, video tutorials, webinars, etc.
√ Template marketplace
All HubSpot users get an access to the Template Marketplace, which offers a broad selection (over 500!) of ready-to-use website templates. All of them can be freely structured and customized. Once you select a template, you just add your content using content modules. The process is rather painless and resembles more or less building something out of Lego bricks. Once again no coding skills nor HTML knowledge are required! Moreover, HubSpot COS has an easy to use WYSIWYG editor, which enables you to preview all your changes before they are actually made (also for mobile devices) and makes editing as easy as pie.
√ Security
An unreliable web hosting provider may ruin a company's website. Luckily, HubSpot hosts websites of all its customers so there is no need for an external server. You may migrate your entire website or just parts of it. What's more, HubSpot COS includes SSL (you don't have to set it up at additional cost) and some really strong tools to prevent any attacks or data loss.
√ Analytics and monitoring
What's the point of running a campaign, if you don't know how effective it is? And by effective I don't mean just how many people visit your website or how many Facebook likes you get every day. With HubSpot COS marketers are no longer floundering in the dark as it enables to measure ROMI of every component of the campaign: call-to-action buttons, blog posts, offers, landing pages, social media or e-mailing, you name it.
So where is the catch?
Truth be told, there is no one and only marketing solution that fits every company. HubSpot COS may not be the cheapest option and learning how to effectively use such a complex system still requires a certain amount of time. However, HubSpot COS remains the most modern, effective, robust and yet user-friendly marketing software we know, and the results we get are definitely worth its price.
Sources:
1 http://triblio.com/content-personalization-statistics-2015/
https://knowledge.hubspot.com/smart-content-user-guide/what-is-smart-content
http://www.forbes.com/sites/danielnewman/2015/07/28/the-key-to-personalization-is-data/#122493191820