Migrating website to Hubspot's COS – does it pay off?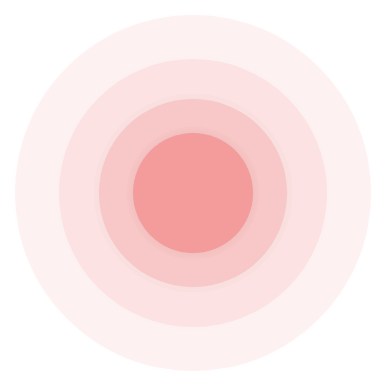 Being an efficient marketer means staying always one step ahead of the competition. Unfortunately we all know how hard it is to stay up-to-date with all those new marketing trends, especially since not all of this stuff is really worth investing in. So, without further ado, we present the advantages and some of the obstacles you may find when migrating your website to the Content Optimization System – the newest product of the HubSpot company. In the next few paragraphs we will tell you how to start with your COS and why it is actually worth every penny?
How is COS different from CMS?
The future of marketing relies on personalization. The same strategy has already been applied for quite some time by Google search. The search engine "remembers" our online activity and thus is able to provide us with the most desirable results. While CMS allows you to publish, edit and modify the content on your website, the HubSpot's COS offers you much more than this. It divides your prospects into several groups depending on their profile and, just like Google search, sends the right message to the right audience. In other words, the purpose of the COS is to create a customized website and run fully-integrated inbound marketing campaigns in order to boost your conversion rate and, consequently, your sales. So, what improvements can you expect?
Ability to create customized dynamic content, on the basis of your prospects' online behavior
Responsive layout fully-optimized for mobile devices
Integration of all the marketing channels: social media, e-mail, business blog, etc.
Faster content delivery
Most up-to-date optimization for search engines
… just to name a few.
What does it look like?

The whole process takes between 10 to 21 days. This is the time HubSpot needs to move your entire website to the COS and yes – their technicians will do all the job at no additional cost! They will transfer all your content, landing pages, blog sites, etc. to the HubSpot's platform maintaining the initial style of your website (although it won't be the exact copy of the old version). Some features or content cannot be transferred during the migration process and need to be reinstalled afterwards. Once the migration is finished, you obtain the entirely customized website, optimized for search engines and integrated with the HubSpot's platform, and all those awesome marketing tools they offer.
Is it painless?
Well, yes and no, to be honest.
"Nearly 25% of respondents found marketing automation systems too complex to be used effectively."
As I said before, COS has an intuitive layout and drag and drop modules which makes it really user-friendly, and its functionality is pretty amazing. However, you do need to sacrifice some time to learn it as it's also a very complex system. Once the migration is completed, you have to reinstall tracking codes, configure your blog or social media accounts. Of course you can always count on the HubSpot support team and an infinite number of tutorials or webinars but, let's be frank, even going through all this educational materials takes time. So, if you have a really busy schedule (and I bet you do), you may consider hiring a professional outsourcing company. If you do that be sure to find HubSpot certified partners, who will take care not only of your website but also all your online marketing campaigns.
The truth be told, there is another really awful thing about HubSpot's COS: once you decide to move your website, it will be extremely hard for you to go back!
Stefan Materzynski
I am a co-founder of Clickray. Our inbound marketing agency started in 2012 and we got HubSpot partner certificate. From that time we help companies to: - redesign websites, - optimize SEO and SEM, - generate leads, - increase conversion rates, - launch and improve e-mail marketing campaigns, - launch websites and e-commerce platforms, - automate marketing processes. Now we are highly concentrated on HubSpot COS. We develop medium and big websites from scratch and produce ready to use templates for HubSpot Marketplace. If you have some questions please feel free to ask me anything : s.materzynski@clickray.eu :-)