How HubSpot COS templates can help you win more customers?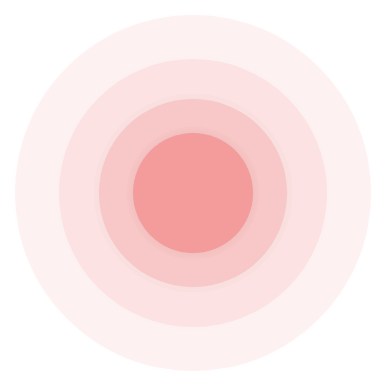 There has always been a lot of controversy surrounding website templates. According to some, they are nothing more than an impersonal copy of somebody's work. Although sometimes this may be the case, when chosen correctly and tailored to your specific business needs, inbound templates not only can save you lots of time and improve your ROI but also attract more customers. The trick is to find a perfect template for your company.
Personally, we don't know any better marketing software, as lead generation-oriented as HubSpot COS. So without further ado, here is how HubSpot COS templates can help you increase conversion rates and dramatically boost your sales.
Perfectly structured website

If you are reading this, you are probably familiar with the concept of inbound marketing and know that to be found by prospects you need to provide them with a sufficient amount of educational content. A typical home page content is far from being enough to convince your visitors. You need to run a business blog, publish exciting offers, webinars, e-books, white papers, videos, etc. created for different types of prospects, for every stage of their buyer's journey. That's a hell of a lot of content, isn't it? Now, although your pieces of content may vary according to their purpose, your website need to be consistent and easy to navigate to ensure the best user experience possible. HubSpot offers ready-to-use templates and themes for different types of content: main page, company's blog, thank you pages, landing pages, e-mails, etc. Therefore, using HubSpot COS templates, you can easily structure your website, regardless the amount of content or buyer personas you have.


Analysis and reporting possibilities

According to Forbes Magazine: "76% of B2C marketers report using content marketing, yet only 37% say their strategy is effective." Although, compelling content is a cornerstone of your website, without an in-depth analysis of every step your prospect will take, your marketing will resemble "floundering around." A successful website is like a hub which integrates all the pieces of your entire inbound strategy. All HubSpot COS Templates (Thank You pages, Landings, Blog, etc.) are tightly knit so that you can analyze your prospect's journey all the way down the sales funnel. This way you can quickly detect and improve the weak spots of your inbound strategy and attract more customers.




Customer-oriented approach

Here are some statistics reported by SurveyMonkey about How do people search on mobile devices:



60% of internet access is occurring on mobile devices.

40% of visitors will leave the page if it turns out not to be mobile-friendly.



The harsh truth is that a non-responsive web design can kill your business. Even good old Google has started to penalize non-mobile websites! For today's consumers it's often not the product itself, but the way they are treated that tips the balance in favor of your company. Using HubSpot COS templates, you can rest assured that your entire website will be responsive, easy to navigate and fully optimized for mobile devices. Gone are the days when basic "about" and "contact us" button did the job. All of the HubSpot COS templates are built based on the best inbound marketing techniques and zillions of data points gathered over time by the company, concerning most efficient layouts, call-to-action buttons, navigation or other website features. Simply put, HubSpot COS templates are created with one purpose in mind: to convert visitors into leads and leads into happy clients.




Content customization

Obviously not all the visitors are ready to buy the moment they land on your website (most of them are not to be honest). To attract customers, your website not only must have a stunning design but above all, it needs to be centered around the client lifecycle. HubSpot COS templates provide the highest level of personalization thanks to the feature called "smart content." It means that each visitor sees different types of content depending on his particular needs and interests, based on their past online behavior. For example, if a prospect reads an article on your blog, on the next page he may see a call-to-action offering him a free e-book on the similar topic. This way, each visitor only gets the messages that are most relevant to him.
HubSpot COS templates can help you win more customers while saving you time and money at the same time but if you are concerned about not being original, don't worry – using them doesn't make you a copycat. Once you choose your perfect HubSpot COS template, you can migrate your entire website maintaining its original style and "feeling." A HubSpot migration team or your marketing agency will recreate your current website within the HubSpot platform, giving you access to the whole set of the best marketing tools available on the market so that you can sit back, relax and simply focus on running your company.