17 common misconceptions about HubSpot COS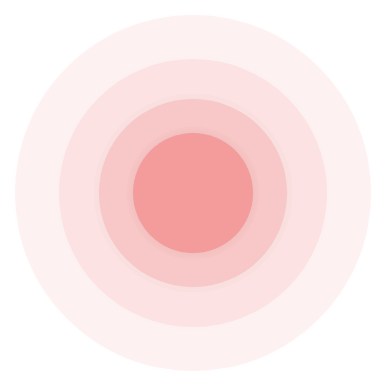 We are often approached by business owners and digital marketers, who are thinking about starting the website redesign projects, which content management platform should they choose. Because most of them are HubSpot users, they consider COS as one of possible options, but there are always many questions about different topics. Is it flexible enough for rapidly changing design trends? Whether it's closed ecosystem may be an obstacle for high international growth? Is it a good solution for non-techie users? There are still many misconceptions about what the HubSpot COS can and cannot do.
Let's dive into 17 topics to break these myths, and gain more knowledge about the capabilities and functionalities it offers.
Misconception 1: The HubSpot COS doesn't have custom content types or modules
It is soooo not true. Maybe there is different terminology in use as for Wordpress, Joomla or Drupal environments but since launching the COS, Hubspot has provided so called content modules and flexible sections. You can use HTML, CSS, Javascript and Hubl (Hubspot's coding language) to create flexible modules that can be easily reused, modified or deleted.
It requires much higher coding skills to prepare these kind of modules and sections for newly designed website, but if you are a non-tech marketer/user and you just want easily clone, modify, and remove different sections of pages to reach your conversion goals, you can simply buy and download ready to use, drag & drop inbound templates from HubSpot marketplace and apply WYSIWYG editor to implement your ideas.
Misconception 2: The COS can't support localized or international content
For basic version users it can be complicated because you can use only exploit 1 subdomain to host your content but if you are a pro or enterprise version user you are allowed to utilize multiple domains for your site pages, landing pages, blog feeds etc. HubSpot allows you to run international versions of your website from a single portal what facilitates greatly the content management process. What is more important, thanks to GeoIP you can serve country specific content to your geographically dispersed audience.
Last but not least there is a HubSpot-Smartling integration for very ambitious and demanding users. Smartling platform allows for enterprise-wide integration of a translation strategy by using agile translation engine that simplifies and streamlines the localization process. This is a very good and convenient way to develop and apply global communication.
Misconception 3: HubSpot is hard to use as a designer due to limited tools
With HubSpot COS you can be as detailed as you want to be. Previously, before COS was launched, there were hard times for designers as they had to rely on developers who were using the old approach and created new templates with ridiculously complex html and CSS coding. It is still tough for web devs to prepare high quality modules and flexible sections but when they are ready, designers have many options to create eye-catching, beautiful converting websites with just a few clicks using the drag and drop approach inside HubSpot editor. You can use many preset and customizable modules like: rich text, page header, page footer, image, image slider, video, section header, form, social sharing, follow me, post listing, call to action, searching and plenty of custom html markups (including html, jQuery, iframes) to build your one and only, unique site.
Misconception 4: HubSpot isn't fully mobile-responsive
"Using built-in Responsive Design, HubSpot content built-on the COS is automatically optimized for visitors from any device." That is the statement from official HubSpot website and it's definitely true. You can design and develop fully responsive website on HubSpot COS just like we did for our customers. In HubSpot Marketplace you will find plenty of fully responsive templates' examples as well.
Misconception 5: Loading time for pages on HubSpot COS is very long
Well it depends what criteria will be applied. The COS environment itself does not have any magic properties different from Wordpress, Joomla or Drupal but was built to be more dynamic then competitors. You should also take into account hosting environment (Servers) and CDN (Content Delivery Network) that have one of the biggest impacts on page loading speed. HubSpot uses top notch CDN service providers such as Akamai for reliable uptime, and blazing-fast performance. So what is true about COS website performance? According to Yotta study, COS pages were the fastest among others in terms of loading time.
Of course we are aware, there are many variables that influence the overall performance and people can have doubts about this study. There are also tools for optimization available in COS environment though, so when you are building your site on COS ask you web development agency to work on performance issues as hard as on design because it is equally important for overall user experience.
Misconception 6: HubSpot COS is expensive Wordpress is for free
When you think about your website as a brochure, to simply let people know what you do, then yes, COS site can be quite expensive. But when you change the perspective and think about your SMART goals for the website in terms of lead generation or your overall marketing strategy execution, well things look quite different then.
HubSpot COS is a lot more than just content management system, you have an access to powerful suite of marketing tools that are built-in and work as a consistent environment. You do not have to pay extra money for hosting, additional plugins, api's, integrators, mailing systems, social media management platforms to create content, landing pages, forms, mailings, conduct social media monitoring or have access to all analytics in one place. Do your math, and suddenly it will become clear, that statement about COS expensiveness is just another misconception.
Misconception 7: HubSpot COS is not a good solution for non-techie users
If this was true, then the whole concept behind HubSpot platform would be wrong and wouldn't bring success. HubSpot was build as an all in one platform for marketers not developers. So from the beginning there had to be easy to use set of tools for non-techie marketers, that could help them attract, convert, close and delight customers.
Introducing COS in 2013, HubSpot followed the same fundamental concept. Every marketer received effective tools to easily create good looking and high converting pages. We've already mentioned content modules and flexible sections that can be used for non-techies to build or rearrange pages by using Drag and Drop functionality. The same process applies during creation of landing pages, email templates, and blog posts. Any marketing task that is used to involve coding has been streamlined and simplified in order to be friendly for non-techie users. They are able to build all needed sales and marketing tools with the same interface.
Misconception 8: HubSpot COS has a limited SEO tools
Good SEO strategy is one of a basic elements for successful website. There are thousands of SEO tools on the market that can be used to create one. But which is the best, the most convenient, comprehensive and easy to use? To ensure your content is optimized for search you just need to know what keywords and links help you reach the right audience. HubSpot offers a built-in tool that not only gives you recommendations about effective keywords while creating your content but also allows keyword and link tracking and let's you keep an eye on your competitors. This is by far enough for any serious online marketer to use every day.
Misconception 9: There are not enough plugins, connectors, and API's to integrate all external tools for my marketing
HubSpot COS is a part of the HubSpot, a fully integrated robust marketing automation platform to effectively conduct all your sales and marketing activities. It has fully integrated SEO, Social Sharing, Analytics, Landing Pages, Contact List, Email and Workflows and CRM into a powerful platform. When using this tool you do not need to use external plugins, connectors and API's. But if, for some reason you need to do this, you can use numerous apps, systems and add-ons that can be connected to HubSpot.
Misconceptions 10: HubSpot COS templates are expensive and not advanced
Well, that could be true in 2013 but now there are many templates that are able to meet the needs and satisfy even the most sophisticated customers. In recent weeks HubSpot presented a refreshed and redesigned marketplace where you can find hundreds of free, inexpensive, expensive, simple and advanced templates for sites, landing pages, mailings etc.
Misconception 11: HubSpot COS is new on the market and there are not many tutorials, user forums, help centers etc.
HubSpot COS was launched in 2013, in comparison to Wordpress, Joomla or Drupal it is fairly new on the market, but there are many sources to get help, search for solutions and share ideas. HubSpot COS has a built-in customer support team that is there to help you if something were to go wrong. There is 24/7 support by phone or email, an unlimited amount of instructions and trainings in HubSpot Academy, access to Inbound.org community or HubSpot Ideas forums. There are also a network of official certified HubSpot Partners that can provide you with the top quality service and local users' groups.
Misconception 12: You will loose all your SEO positions when you leave HubSpot
It is true that once your HubSpot account expires, all your links will expire with it. But there is easy solution to avoid this by using 301 Permanent Redirects. By creating 301 Permanent Redirects for your site pages, you are creating links that will automatically redirect visitors to the new webpage link, maintaining your web presence.
Misconception 13: You can not easily export your site form HubSpot COS to move it to another CMS
Migrating your content from COS to other CMS requires a little bit different approach than with Wordpress for example, but it is quite easy to export all your site files and move them to another environment, if you only know what your doing!
To download the HTML of your website pages just go to Content -> Content Settings -> Export COS Pages (bottom left menu). This will generate an email with a .zip file that contains a download of your pages.
To download items from your File Manager go to Content -> Content Settings -> File Manager -> Click 'Export' (page bottom right).
To export your URL mappings go to Content -> Content Settings -> COS URl Mappings -> Click 'Export Mappings'
To save your site page Add /sitemap.xml to the end of your URL hosted on the COS (primary domain). Then select all the URLS and copy them into a Word Document. Your site page will then be saved.
Misconception 14: I can use the full suite of HubSpot Marketing platform tools only when I build my website on HubSpot COS
In fact the only significant feature that is not available for users with websites built on external platforms is dynamic content that helps conduct contextual marketing. The rest of tools like blogging and SEO, landing pages, mailings, workflows, lead nurturing and scoring, calls to action, and analytics are available. As you can see above placed statement is yet another misconception.
Misconception 15: HubSpot COS is new and we can expect security issues
HubSpot Website platform offers a SSL (Secure Sockets Layer) SAN certificate. It basically means that data exchanged the website's server and a user's browser is encrypted and protected. This is a clear message to visitors they can trust your content, and that their data left via webforms won't be visible to non authorized staff.
Misconception 16: Cost of hosting is high
If you want to host your Wordpress, Joomla or Drupal page with the standard hosting services (eHost.com, iPage or Bluehost) COS is expensive. But if you are operating a business and you need a hosting service that is reliable, stable and secure (WPEngine or Kinsta) the cost is virtually the same as placing your site on the HubSpot COS.
Misconception 17: Cost of web development for HubSpot COS is much higher than in other CMS
It does require very skillful web developers to create new COS website from scratch. Their services are not cheap, but the same situation is with Wordpress, Joomla or Drupal. Final web development cost mostly doesn't depend on the platform but more on the type of website you want to create. For simple pages costs can be different (higher for COS sites) but for more advanced portals, prices will be similar.
17 above mentioned misconceptions reflect the most common questions asked by marketers who consider to open website redesign process. Based on our experience we've delivered some arguments that brake common myths. Is the HubSpot COS best platform to build a new website? Well, it depends on goals, processes and resources in every single company. The goal of a COS is to build a website that is more helpful for the user. Since everything is included within HubSpot's platform, there is little need for external plugins, extensions or integrations. All the technical details and intricacies you'd rather not worry about are taken care of inside the platform. So focus more on your marketing goals and less on COS platform you should use.
Keep an eye out on our blog to make sure that you're the first to know about any changes and new benefits that COS could potentially bring to users. We will keep you updated.