How to implement inbound template into your HubSpot COS in 5 simple steps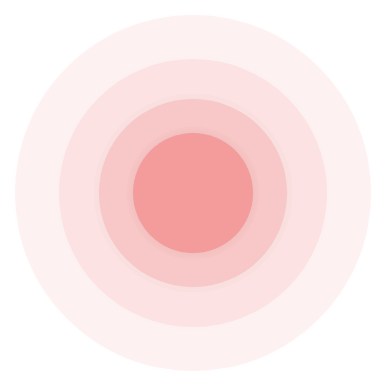 Many inbound marketers constantly think about changes to all the tools they use on a daily basis. They do it mainly to optimise marketing campaigns and achieve higher and higher conversion rates. The most important tools are company's website or landing pages. When using HubSpot COS it is quite easy to purchase and utilise new templates for sites, landing pages, mailings etc. I want to point out 5, the most important steps, to successfully implement inbound templates into your HubSpot COS.
Step 1 Buy the template
This is a very simple step as there are thousands of diverse templates available in HubSpot marketplace. This place was recently rebuilt and refreshed to facilitate the selection process. First of all, you need to think about your goals to reach and then chose the right template that will help you to meet them.
How to purchase the template from the marketplace:
a) When you are logged in to your HubSpot portal, navigate to Content -> Marketplace and you will be transferred to the store.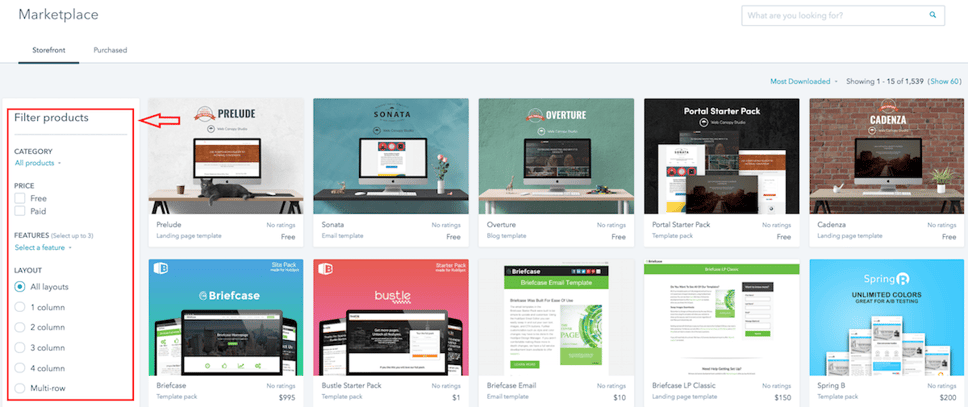 b) On the left side of the screen, you can pick a category of the product like single template (e-mail, blog, landing page, system page etc.), template pack (a set of different functional templates in the same design style) or even custom modules that you can use directly on your current site. The last option in not available now, though. You can also select other filters like single feature, price, type of layout or your industry.
c) When you choose your template just click buttons "Get the template for free" - when you select free templates or "Buy template"
d) Enter your e-mail information, credit card data and click Pay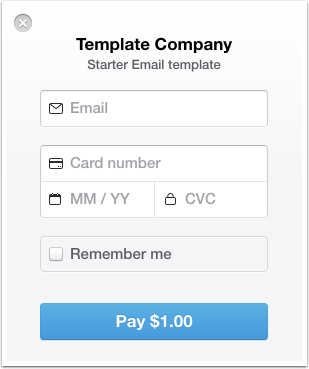 Źródło: hubspot.com
When the transaction is complete your new, purchased item or pack will be automatically available in the Design Manager under the section Purchased.
Step 2. Customise your colours logos etc.
When template lands into your COS environment, you need to modify it to adapt to your corporate identification and add your own look and feel. Basic changes include logo substitution and colours customisation. Sometimes there is also the need to changing the font type.
There are two ways to do it. If your template has custom modules and colour picker feature, you can simply do it by choosing the right module and implement changes using the visual editor like on a picture below: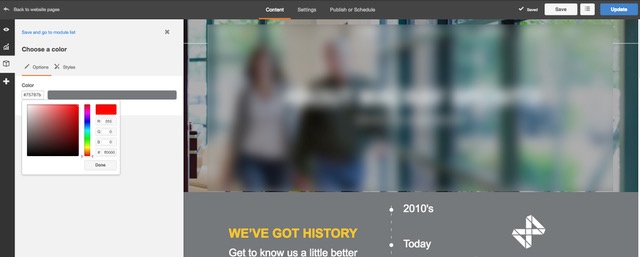 If there is no such features or modules, you need to make changes directly in CSS, by changing the value of HEX colour code.
Step 3. Setup page structure
When your logo, colours and other elements of corporate identification are in place, you need to set up the page structure. Basically, it is all about your information architecture. Create the URL's structure and add the proper names to the home page, product pages, service pages, blog feed and blog posts, contact page and landing pages as well.
Then you need to set up menu, create and include CTA's, web forms etc. If you are using more than one language on your website you need to create this structure for each language.
Please note that the best practice to execute this step is using Content Staging. It is a development environment where you can build the new version of your website without the danger to show the unfinished project to your audience. When page will be finished you can publish it with a click of a button.
4. Migrate the content
When the information architecture is ready, you need to migrate the content from your old website or create a new one. In this step, you can try to change things that were not working effectively enough on the old version of your site, blog or landing pages.
If you have the need to migrate for example the whole Wordpress blog to you new blog template on COS, there is a special blog importer tool available. The whole process is shown in details here.
There is also a special migration service available for HubSpot customers. You can find more info here.
5. Publish site from sandbox staging to life
When you are ready to take your new or updated staged pages live on your COS domain, go to the Publish tab from the Content Staging dashboard mark the individual page and push the button Publish or Publish all to live domain to go live with the whole new website.

Źródło: knowledge.hubspot.com
Above shown steps are our individual recommendation. We are aware that not every marketer will have the knowledge and skills needed to implement all these steps. If you are considering to purchase the new inbound template and do not have an idea how to implement it into your HubSpot COS, drop us a mail and we will help you.